Home Page
My name is Lisa...I think cats are great, obviously. I have lived in Nottingham, UK since 1988, I was born here in 1981. We moved to Somerset, then Coventry before moving back here.
I brought a house in June 2005, and moved in with Pudding and Blossom who I have had since November 2003, and Fluffy who I have had since he was a kitten, but has lived at my mums since I moved out in April 2003. I also got Giger in August 2006, Cody in September 2006, (although she went to live at my Mums in February 2007) and Snowy in April 2007.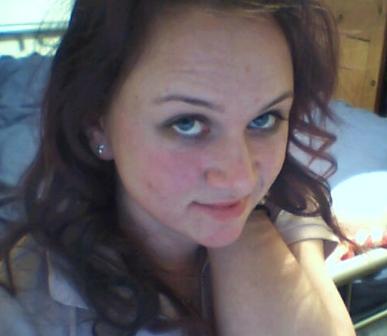 This is Me!!!
Here I am, looking a bit silly...but hey, it's for my cats!!!
I like my PS2 on which I like playing the Final Fantasy series, Tekkan and other games. I like my PC for playing The Sims 2 and Black and White 2, but I mainly use it for downloading stuff and browsing the internet!
I like watching films and some TV, I like the Simpsons, Friends, Doctor Who, Coupling, and lots of others. I enjoy British made films overall, my faves include This Years Love, 28 Days Later, but I have over 500 films in total, so my interest in films is pretty broad. I'm into alternative and chillout music and can't stand pop/chart music. I think it's quite sad when people like things just because everybody else does.
I go to all Notts Countys home matches because I have a season ticket. It's fun because I get to hang out with my family and watch my sister get drunk and swear a lot! I like seeing my friends and either hanging out at their houses or going to pubs and clubs.
One day I hope to own a Ragdoll cat and a Turkish Van cat. I love big semi long haired cats.